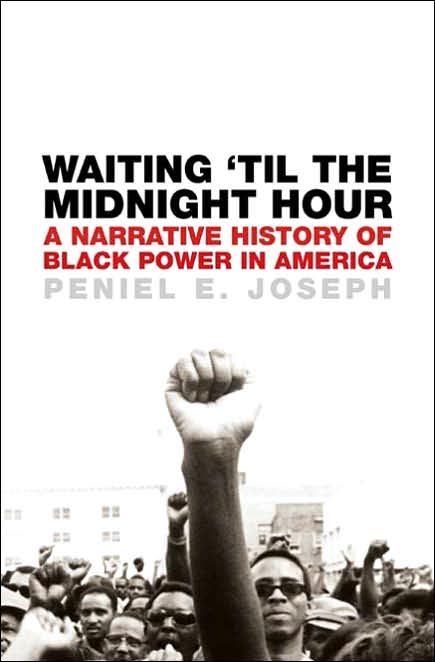 This audio book was a free download from NetLibrary.com, was 13 hours long, and was narrated by Beresford Bennett.
As a white kid growing up in Upstate NY during the 60s, that names of Stokely Carmichael, Eldridge Cleaver, "Rap" Brown, and Angela Davis were not familiar to me. Even Malcolm X would have drawn a blank in a neighborhood with no unrest and few blacks. And those who did live among us were fully integrated into the neighborhood. I even had an African American history class in the 6th grade, but the aforementioned pioneers of the Black Power movement were not yet history. They were the news. At least they were in other parts of America.
This book was fascinating, enlightening, and disheartening. It was fascinating because it fleshed out the players in America's Civil Rights movement. It was enlightening because it was a very human story anyone could identify with. It was disheartening because every problem is viewed through the lens of the black/white struggle. And not every problem in the black community is the fault of white people.
One of the things that sticks out here is that all the leaders were so incredibly young. By the time he was 29, Stokely Carmichael had met Ho Chi Mihn and Fidel Castro. He had been all over the world, including China, and was a world famous icon of revolutionary struggle. What do you really know by the time you are 29? Consequently, some of the players no longer believe what they did when they were getting everyone else on board.
This is a terrific story of people insisting on being heard. It worked, warts and all. There are characters who will surprise you and impress you and annoy you. This was an engrossing story and worth every one of 4 stars.